Neonatal Resuscitation Program - NRP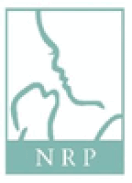 he Neonatal Resuscitation Program® (NRP) is an educational program that introduces the concepts and basic skills of neonatal resuscitation. The NRP 7th Edition Provider Course assesses knowledge of the causes, prevention, management of mild to severe neonatal asphyxia.
The 7th Edition incorporates the latest neonatal resuscitation guidelines, as well as the new interactive components of simulation technology. NRP eSim® is a new online neonatal resuscitation simulation exercise required for achieving NRP provider status with the 7th Edition. This new methodology allows learners to integrate the NRP algorithmic steps in a virtual environment.
To obtain more information regarding the 7th Edition NRP program, as well as technical requirements to access the curriculum, visit
http://www2.aap.org/nrp/7thedinfo.html
where you can also practice a sample e-simulation case. You may also download a copy of the step-by-step instructions by clicking
HERE
. You need to complete steps 1-5 before registering for the in-person course through Desert Education Solutions.
We will assist you with step 6 after completing the in-person course.
Completion of the program does not imply that an individual has the competence to perform neonatal resuscitation. Each hospital is responsible for determining the level of competence and qualifications required for someone to assume clinical responsibility for neonatal resuscitation.Please note NRP courses do not certify the learner to perform any resuscitation technique, and course participants should not exceed their scope of practice defined by their professional governing body and institutional job description.
Completing the 7th Edition Neonatal Resuscitation Program course involves several steps:

The learner studies the information contained in the 7th Edition textbook (pictured) in either print or e-book format. The book is available through the AAP or another reseller (such as Amazon). You will need this book as a reference for the online examination and in completing the simulation cases.
After carefully reading / reviewing the book, register and take the online examination and eSim cases through HealthStream. The examination consists of 50 questions that cover sections 1-11 of the course. The 7th Edition exam also has 4 interactive eSims cases that must be completed. You are permitted to retake the exam as many times as needed to achieve a passing score.

The eSim cases require completion, and there is a percentage score recorded, however, there is not a minimum passing score required in each of the scenarios. You may re-attempt the eSim scenarios as needed to build additional skills as desired.

Within 90 days of passing the online examination, attend the in-person NRP class at one of our training centers. You MUST bring your examination completion certificate printout with you for admission to the NRP class. This will be made available to you after completing Part 1 of the NRP course through HealthStream. You need not complete Part 2 of the course through HealthStream, as we will be taking care of that part during the in-person class.
You will receive your digital course completion card after completing the in-person class and required course survey. You will be provided with the opportunity to log in to complete Part 2 at either of our facilities, or optionally, at a later time through your own access.
Once you have completed all the online components, click below to register for the in-person class. You will not need to register via HealthStream for your skills check, as we will complete your registration in Part 2 once you have completed the in-person course.
The American Heart Association strongly promotes knowledge and proficiency in all AHA courses and has developed instructional materials for this purpose. Use of these materials in an educational course does not represent course sponsorship by the AHA. Any fees charged for such a course, except for a portion of fees needed for AHA course materials, do not represent income to the AHA.